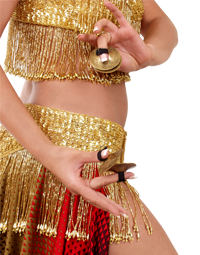 The USA Belly Dance Queen™ Competition is organized by the Arab American Organization and sponsored by Arab TV1.
The #1 goal of our competition is to establish national standards for judging professional belly dancing techniques. The Competition is designed to promote both Middle Eastern dance and culture, and to raise the profile of belly dancing in the wider community as well as to give great dancers a chance to gain national and international recognition for their skills and hard work. Belly dancing has a rich history that can be traced back thousands of years. It is important to increase awareness about belly dancing and educate the USA on its traditional form.
The Arab American Organization (AAO) is a 501-c3 non-profit Organization established to serve and present the Arab culture. Our mission is to document, preserve, celebrate, and educate the public on the history, life, culture and contributions of Arab Americans.
The AAO is the organizer of many National/International events such as:
Arab American Festival

Miss Arab USA Pageant

USA Belly Dance Queen Competition

Universal Fashion Week

Arab American's Got Talent

Arizona International Festival

The Iraqi Festival
Aladdin Nights